Nitro Series Z19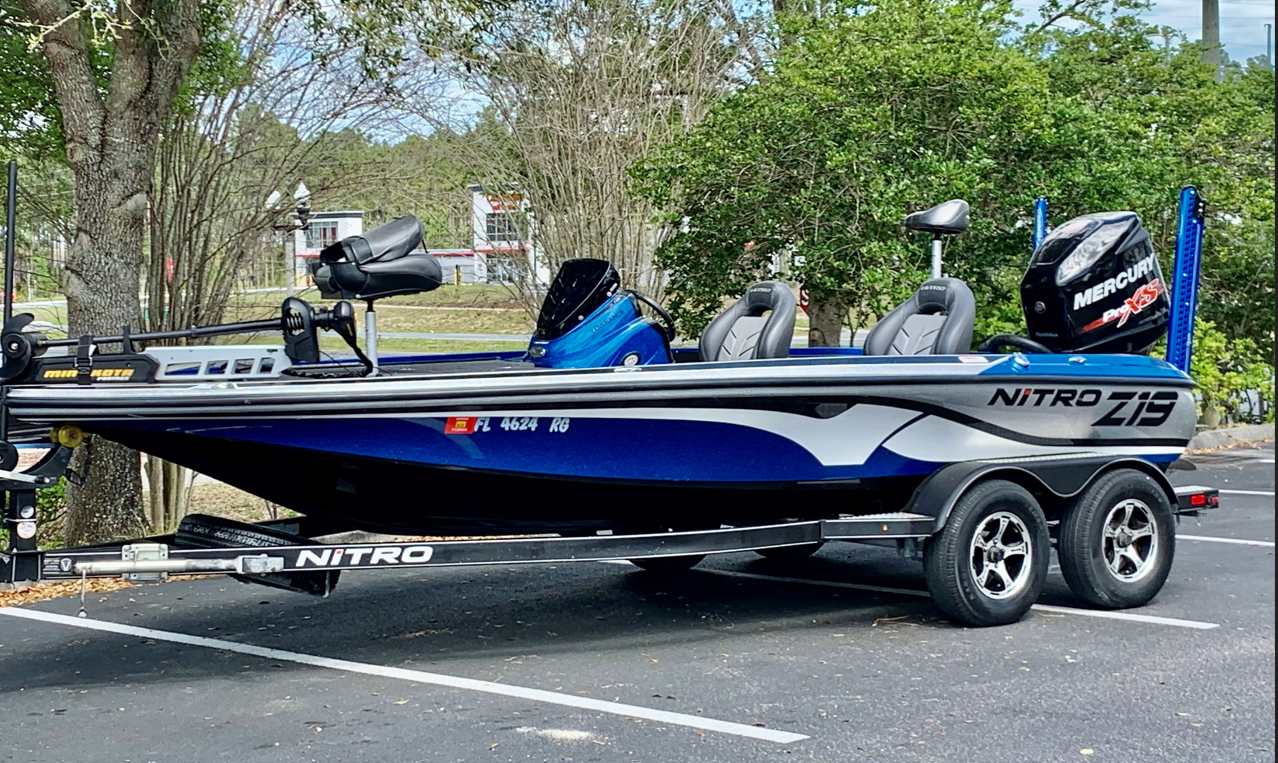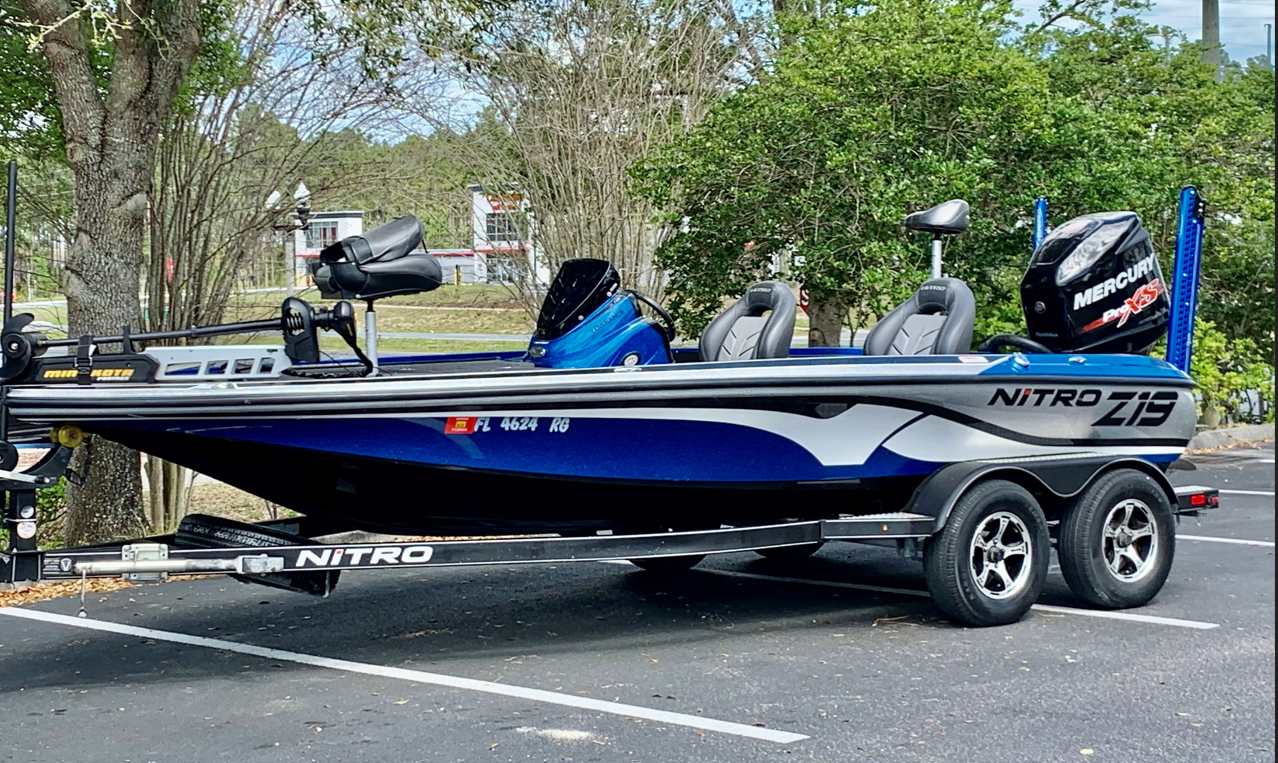 Come join the excitement of fishing in St. Cloud, Florida aboard the Bass Fishing Boat for up to 4 people. Rate as low as $275 for 6 hours.
Rates:
• 6 Hours: | $275 | Lake Toho
• 24 Hours: $425.00
The Nitro Z19 is a 19 ft. 200HP-class performance fishing boat perfect for those fishing days in FL. The boat has 2 live wells along with dual 8ft power poles and foot controlled trolling motor. This is a tournament edition fishing boat that runs up to 70 miles per hour and is known as one of the best in class. If your looking to enjoy the day fishing or just getting out on the water to enjoy nature this is the boat for you.
The boat is at a private covered marina (Lake Toho Fish Camp) at Lake Tohopekaliga (22,700 acres and covers 42 miles in circumference). The lake is a nature geeks paradise. You will find alligators and all sorts of wildlife on the lake. Fishing is the main purpose of this lake. Some of the biggest Bass tournaments around are held there every year.
We also own a new 2021 camper that sleeps up to 10 guests at the lake walking distance to the boat. You can rent this option as an add-on. Rent it overnight or during the day. You'll be steps away from the water and your rented Nitro Z19. Once your fishing trip is over just go to the camping site and start cooking and enjoying the evening. Wake up early morning to hit the water. We have several other add-on options like paddleboards, kayaks, fishing gear, and several other camping options. All add-on options can be paid directly to the owner after booking the reservation and prior to the rental day.
The boat is towable and can be picked up from the marina or delivered to a place of your choice.
Additional Services:
• Delivery Fee
• Location: Lake Toho (No Delivery) Pickup at location (No Delivery)
• $125 up to 45 miles (Roundtrip)
• Captain or Tour Guide $200.00 | 6 hours (Tip not included)